Only 1 Thing I've Found for Leading a Life in Rural Japan
1 week has passed since I relocated from Tokyo to Maze.
Honestly, it was so fast, which means this 1 week was also fulfilling for me?
What I did in the 1st week after relocation
I've had a lot of happy and hard things after relocation, the former is more than the latter.
I'll write down here what I did in the week for your information and reflection for myself.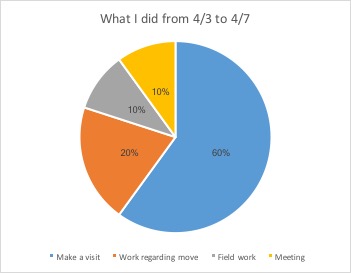 Are you kidding? What you did is mostly "Make a visit" but it's true.
I promise I didn't lie such as "Tellmeclub Inc." which is very famous in Japan for faking their managing status.
Many people concerned with city government
It's different from private company but city office also has a lot of person to communicate with.
Commuity reactivating cooperator is always working at Maze branch office but most of work belongs to Maze Regional Natural Park Committee and we proceed with everything with the citizens.
That's why I need to make a visit to many people and departments.
I include drinking party in it.
Actually, I don't like it so much but everybody in Maze is warm then I enjoyed it.
Even though drinking, I tried my best for introducing myself to the participants by giving my name card to them.
It's good for develop myself to meet a bunch of different person.
Meeting up with the Mayor
I met Gero city mayor on this Monday and that was a good experience because I have not seen he or she in Tokyo.
I was published on the newspaper!
Difference of bank frequently used
I include opening of JA (=Japan Agricultural Cooperatives) account in "Work regarding move" and it's also a different thing from living in Tokyo.
Mitsubishi, Mizuho and Mitsui-sumitomo are the three most famous banks but they aren't in Maze.
Since there is no convenience store and ATM around here, everybody uses JA bank.
Just to tell you, opening gas supply is concerned with JA.
Work in rural Japan
I did previewing course of Nordic Walking Event and fluming work in mountain.
I could truly feel living in Maze.
Especially, I was surprised difference of temperature when fluming.
There are 30km from north to south in Maze, which changes degree and amount of snow.
I'll spend more time on field work from next week.
That's because we need to know better about everything in the region to promote it.
Listening to elderly persons, I wanna know the tradition and culture and then introduce the person on the post…!!
An essential thing to lead a life in rural Japan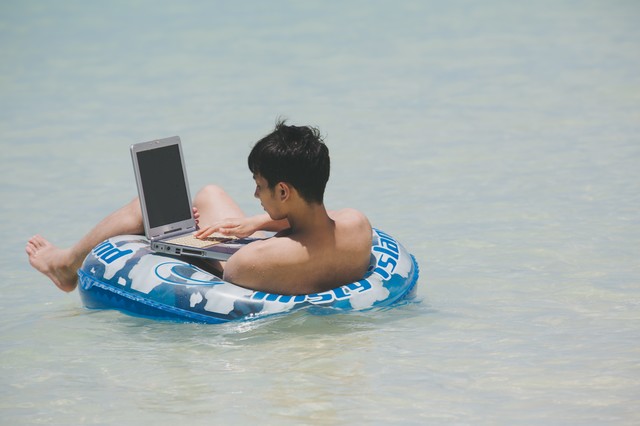 Though, I must not do it in a hurry.
It's really essential in Maze.
To be honest, I was really anxious because I didn't know what I should do on the first and second day and I said to myself that I had to take action quickly to get a success or if I didn't I wouldn't be developed after 3 years.
Anyway, I was really exhausted from thinking everything like people in Tokyo.
I'm still thinking like it but I try to change it somehow since some people in Maze say like this.
"You can loosen up and take your time"

"Thank you so much for moving from Tokyo"

"You just follow how you think"
A few people said to me like this during the welcome party, which really eased me.
I'm still a foreigner but everybody welcomes and expects me.
That's why I wanna try my best for these warm Maze people.
Closing
This was the first week and I was emotionally up and down but I'll be active little by little from next week.
Probably, I'll write not only posts but some new things in this blog.
---